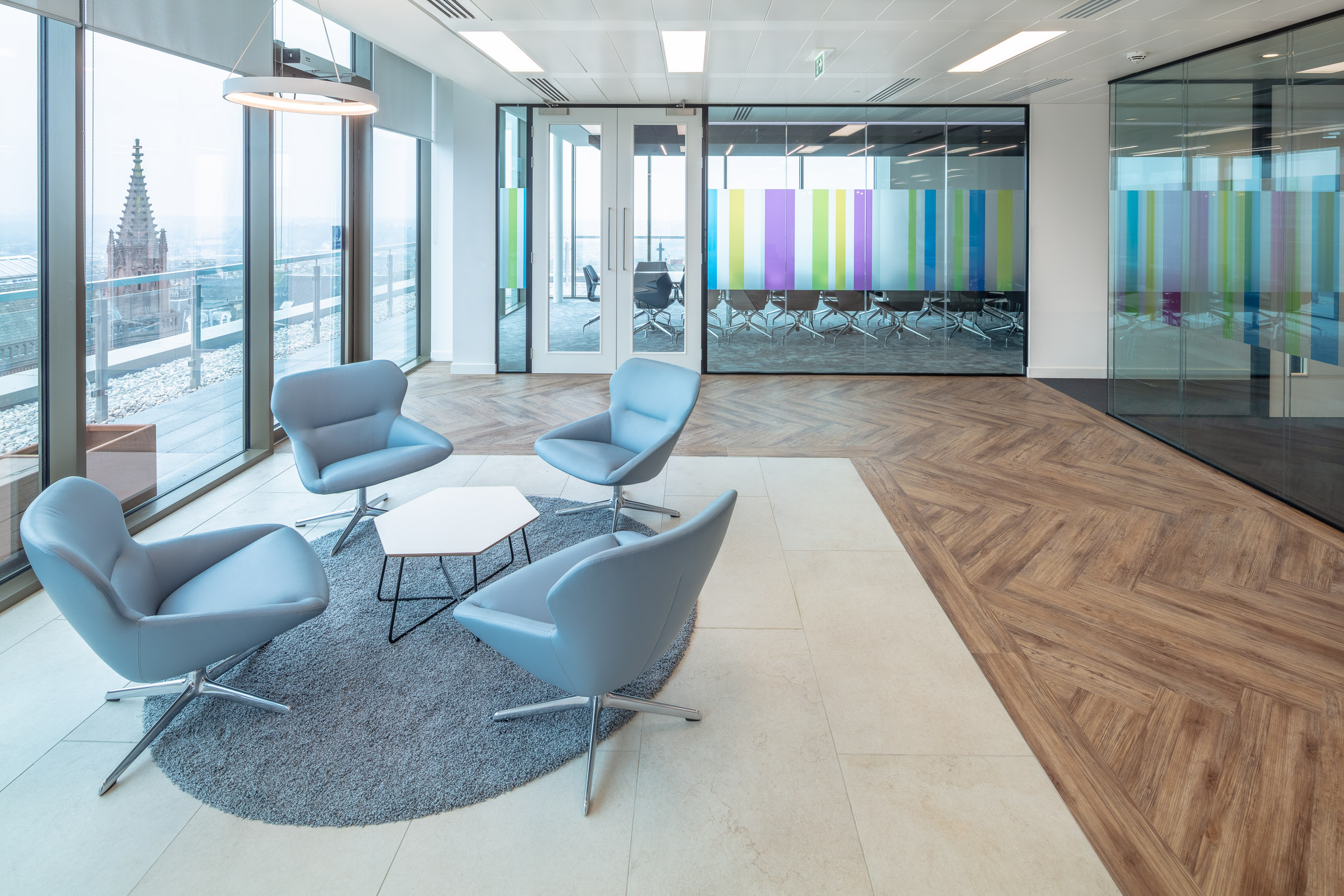 Experts in Office Design and Build
---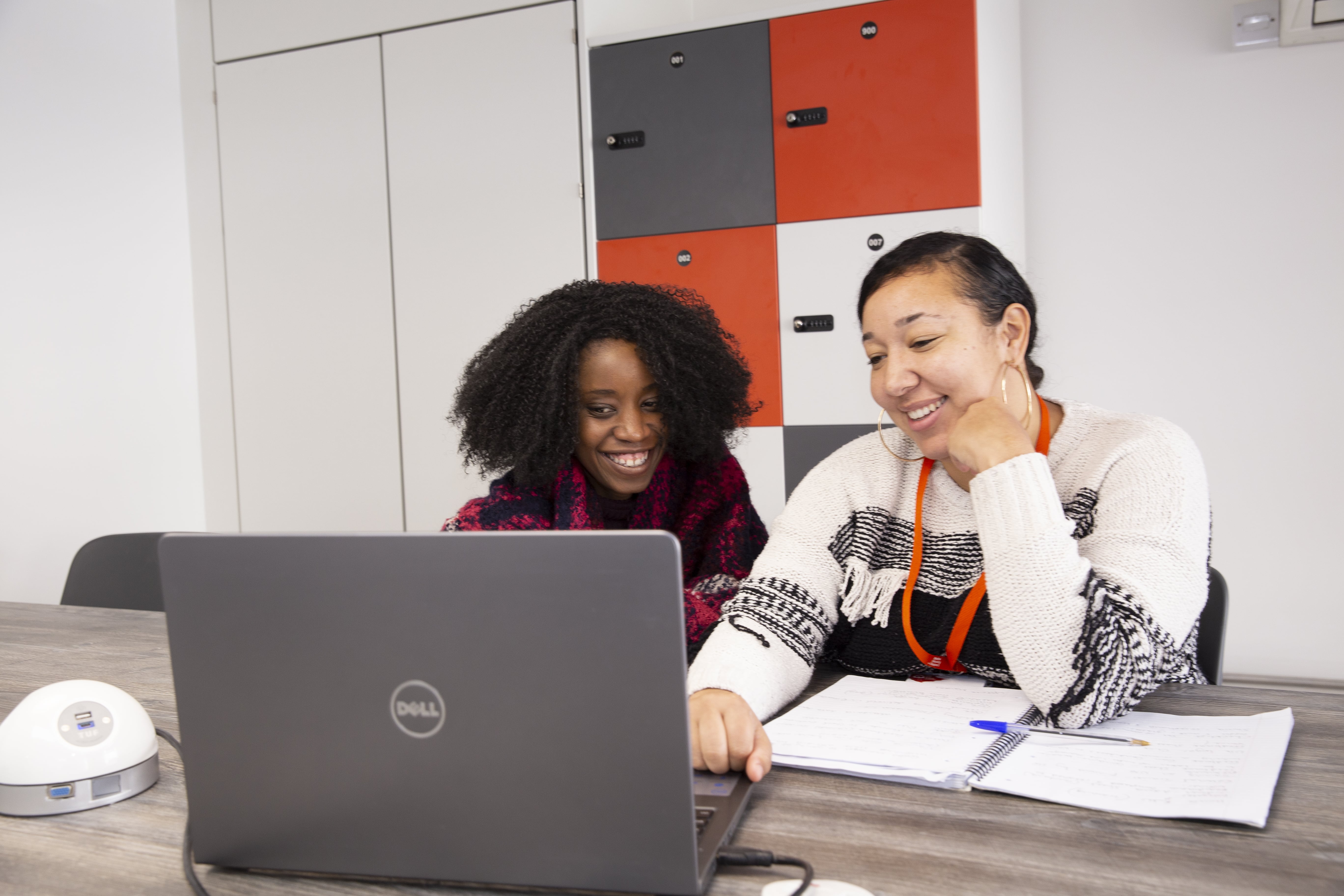 Workplace Consultancy
By leveraging activity profiling and custom-made staff surveys we can accurately calculate spatial requirements for your new office fit out, as well as retrospectively measure the success of your project aligned to your objectives.
We work with you to formalize the requirements and objectives of your fit out project into a project brief which helps to define design, specification, and pricing of your build.
Not got a building in mind yet? We can connect you with trusted commercial property agents and validate different options to check whether they can accommodate for your office design requirements.
Our designers can help you to visualize your new workspace while still giving you autonomy over the design. Our office design package includes space planning, mood imagery, finishes, and 3D models + renders.
We provide comprehensive drawing packages detailing the full works. This includes expert consultation on planning and building control, as well as services design to enable you to turn concept into reality.
Our expert visualizers employ BIM and cutting-edge CAD software to deliver stunning 3D renders of your new space. This enables you to easily navigate and modify your design to suit your needs.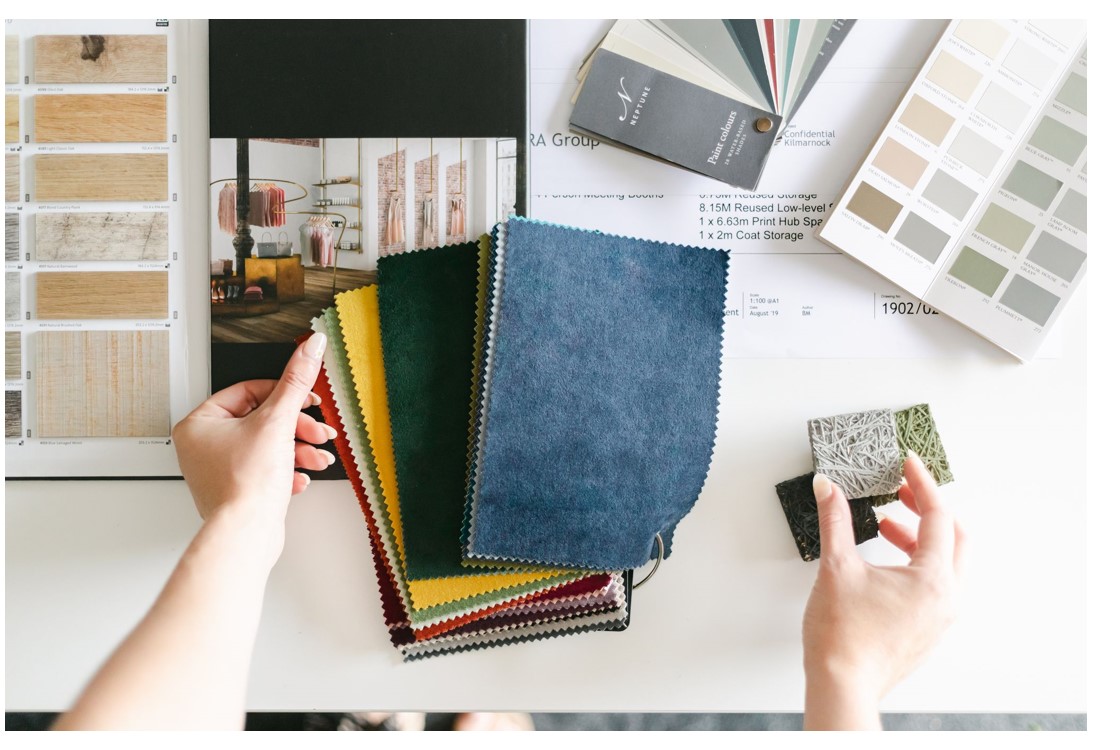 Office Design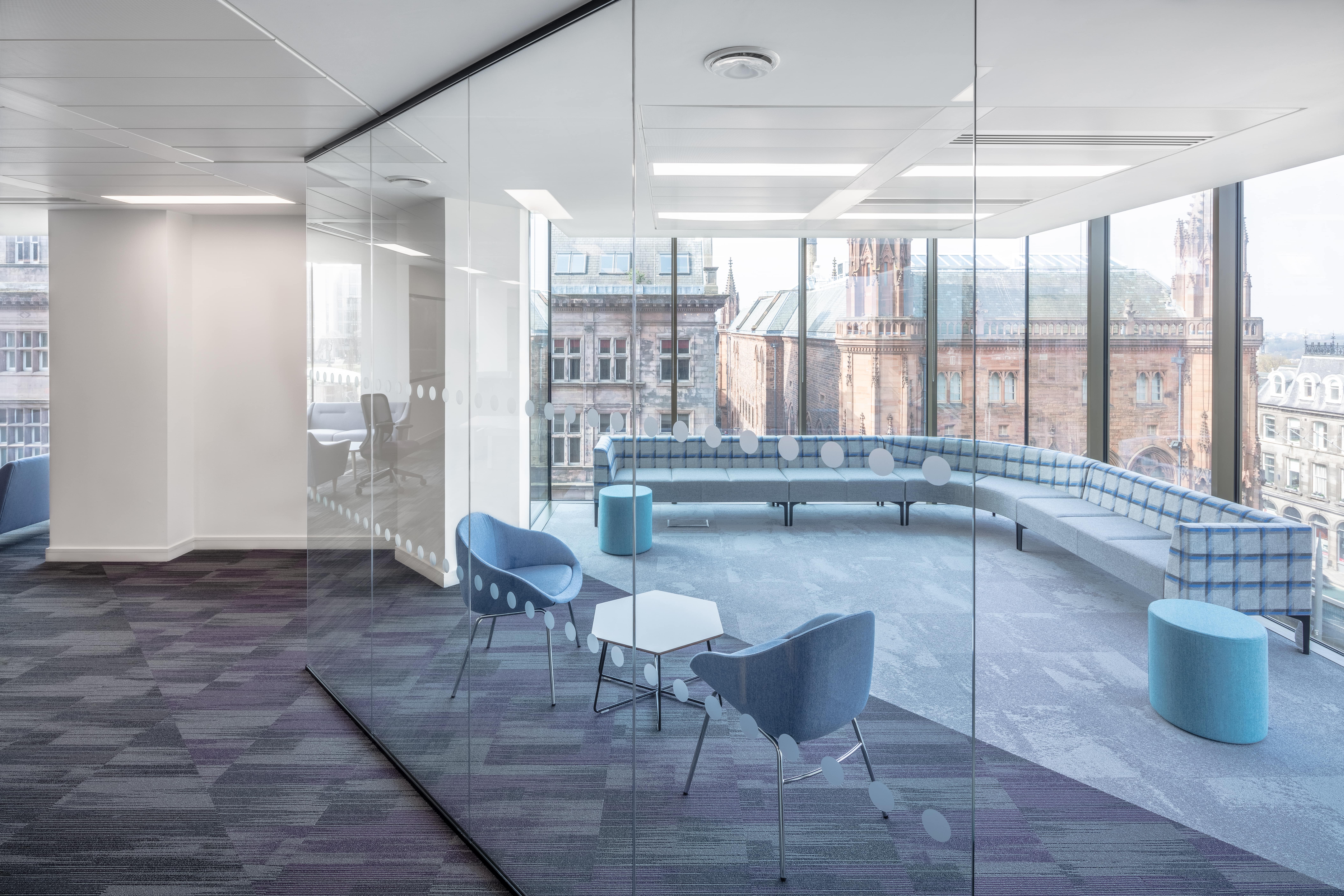 Cost Consultancy
To support you in the tender process, we provide comprehensive cost plans and contract sum analyses and adopt a flexible approach that accommodates for budget constraints.
We provide detailed documentation to support tenders in line with CDM regulations, such as detailed drawings, site logistics plans, cost plans, health & safety plans, insurances, and more.
To support you in the tender process, we provide comprehensive cost plans and contract sum analyses and adopt a flexible approach that accommodates for budget constraints.
For our developer clients, shell and core fit out creates the skeleton of the building's interior to enable them to sell the space to landlords, including basics such as concrete flooring and walls, but lacking other facilities.
For landlords, we deliver high-grade Cat A office fit outs that ready the space for tenancy. This includes basic finishes and features such as M&E services, lighting, fire detection, air conditioning and raised flooring.
To facilitate landlords in rapidly occupying spaces, we also offer Cat A+ office fit outs that include all Cat A works plus additional fittings such as kitchens and teapoints, partitioning, furniture and workspaces, IT and power.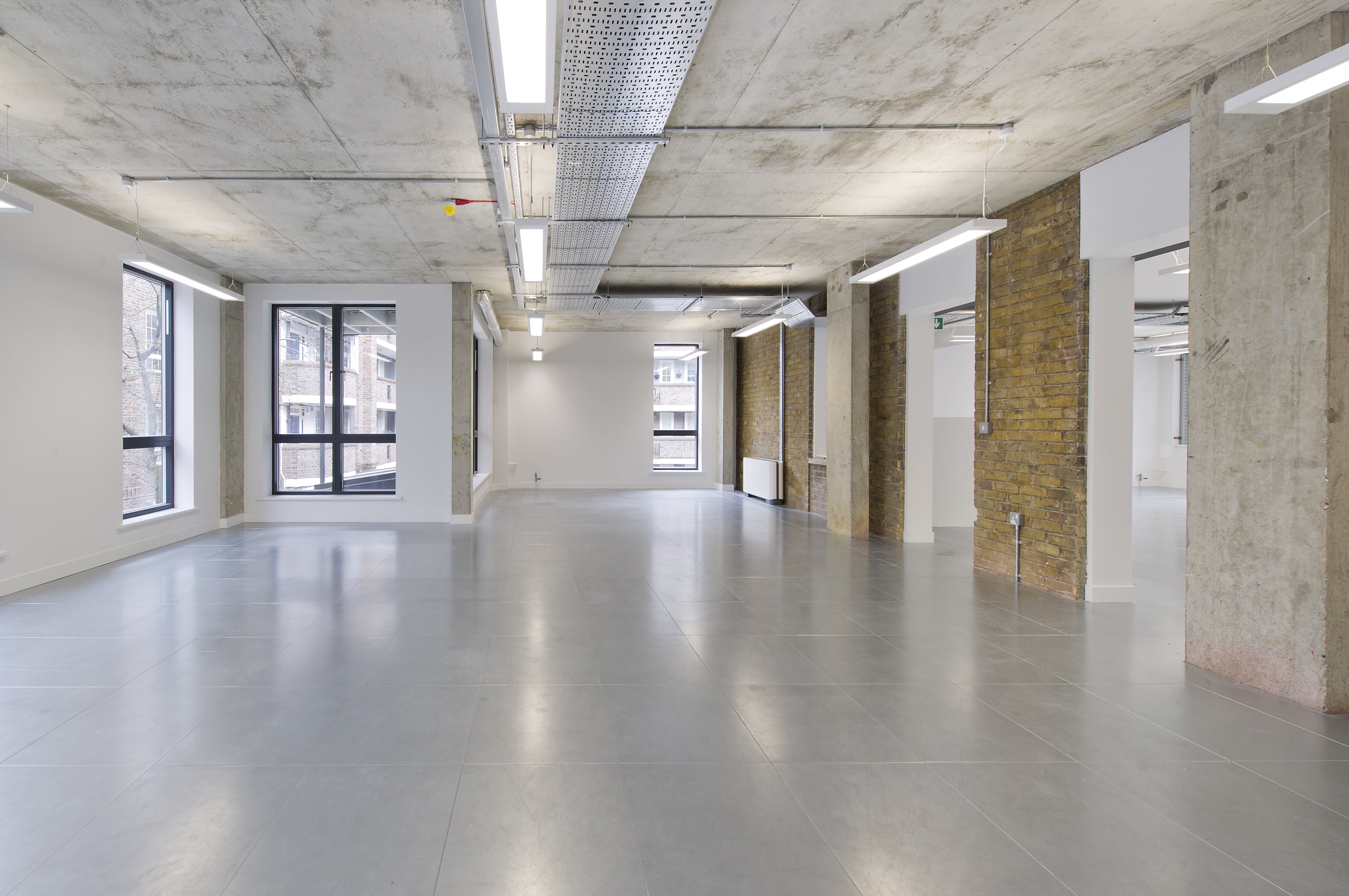 Cat A & Cat A+ Office Fit Out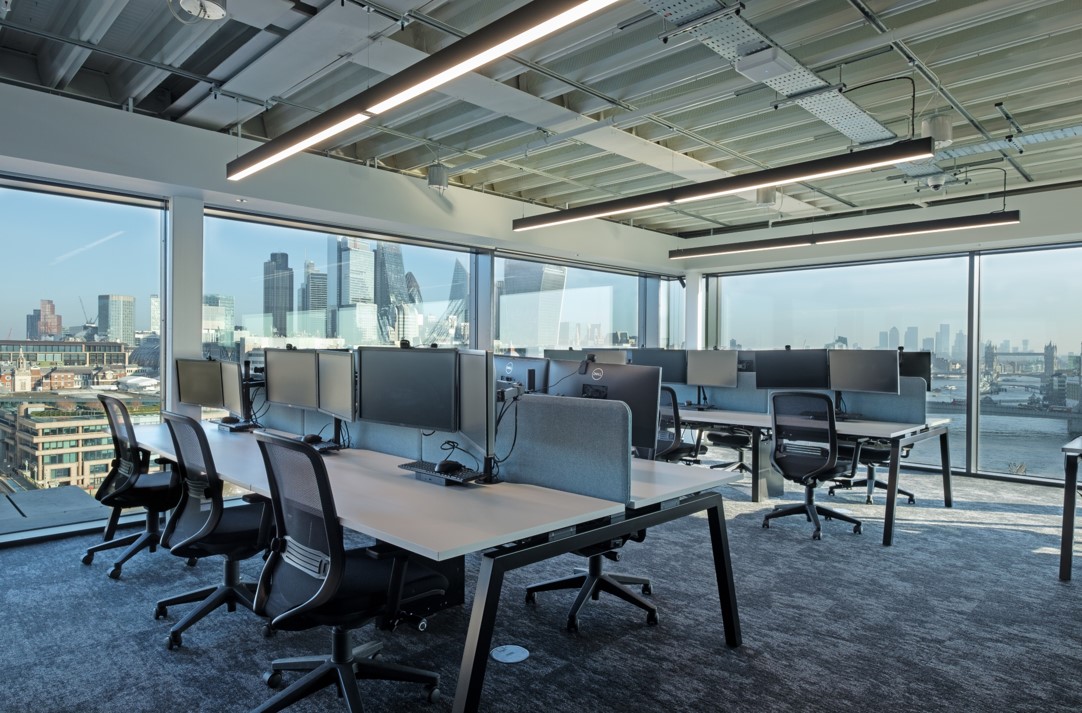 Cat B Office Fit Out
Cat B office fit outs enable you to make the space your own, from the floor layout to the final touches. We can kit the space out to a high specification while elegantly reflecting your branding and identity in the finishes.
Whether you are looking for a quick touch-up or a full design of your office space, we can refurbish occupied workspaces with minimal disruption to your business, including conducting works during out-of-hours.
For coworking and serviced office providers, we deliver exceptional Cat A and Cat B fit outs that attract and retain tenants, enabling you to realize return on investment and stay abreast with competitors.
We cut out the middle-man in office furniture procurement and procure all of our materials directly to save you both time and money, as well as giving you more choice on products.
We closely oversee office furniture installation to ensure products are in pristine condition on handover. If products arrive on site damaged, we ensure that a replacement is provided at no extra cost.
We pride ourselves in retaining client relationships for life. For us, the project does not end on handover, we ensure we are on-tap for repairs and replacement works on an ad-hoc or fixed-term basis.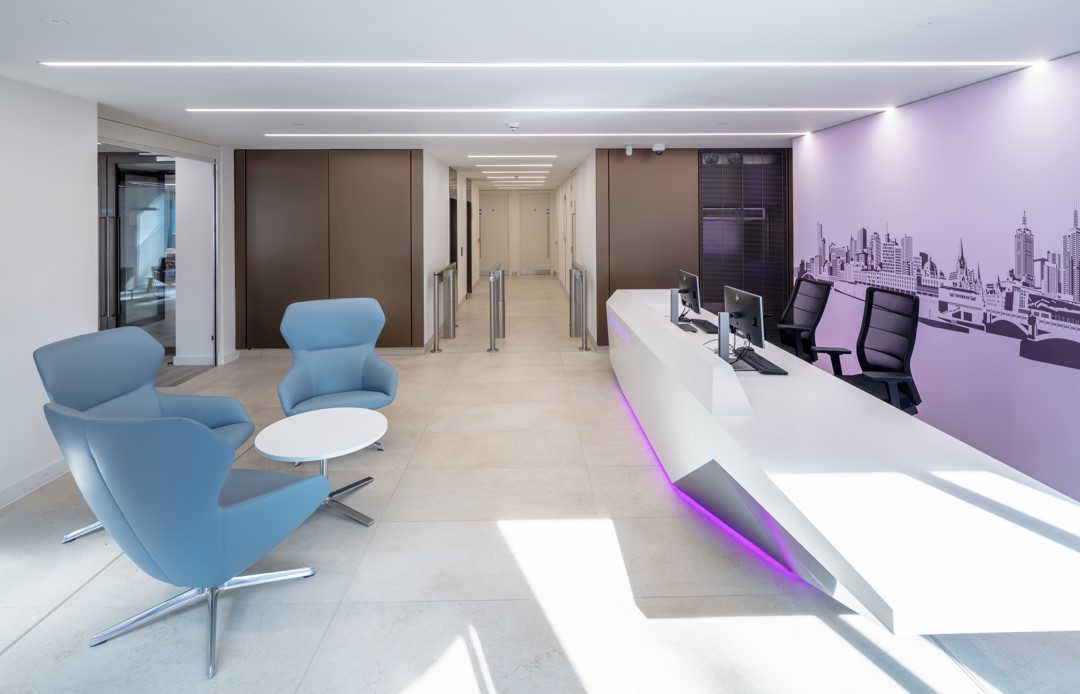 Office Furniture