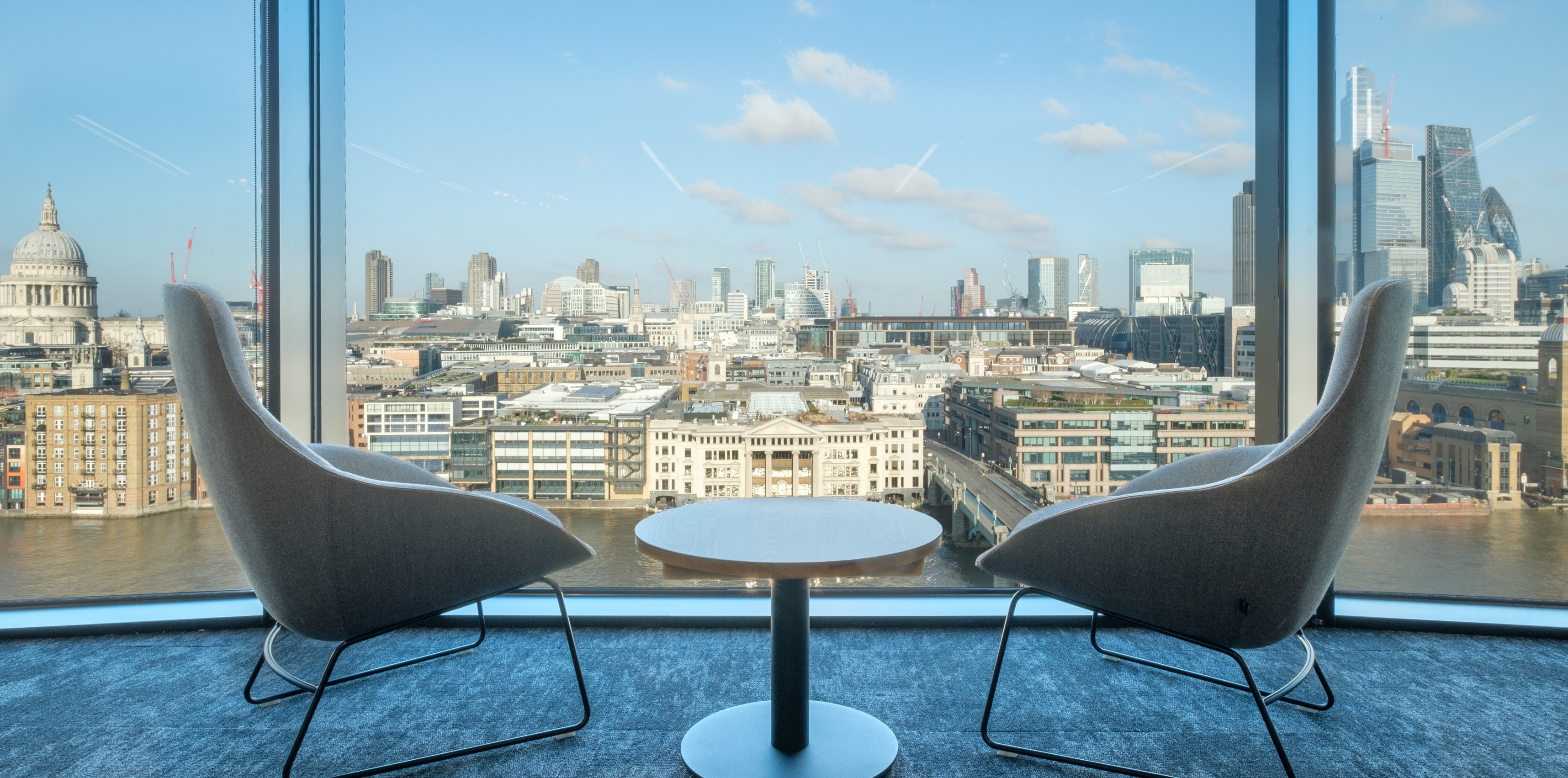 Riverside House
Southwark
8,000 sqft
Cat B
The Brief
Our client are global leaders in acquiring and collecting nonperforming loans with over 25 years of experience redefining the debt industry. The main aim of this project was to facilitate the relocation of their EU head-office into a stunning riverside building, leveraging results from an organization-wide workplace consultancy study and occupancy-matched test fits led by Magenta. Design and build activity-based working setups for meeting, hosting, working, and relaxing – creating natural divides between busy and quiet areas to inspire a "destination office" environment.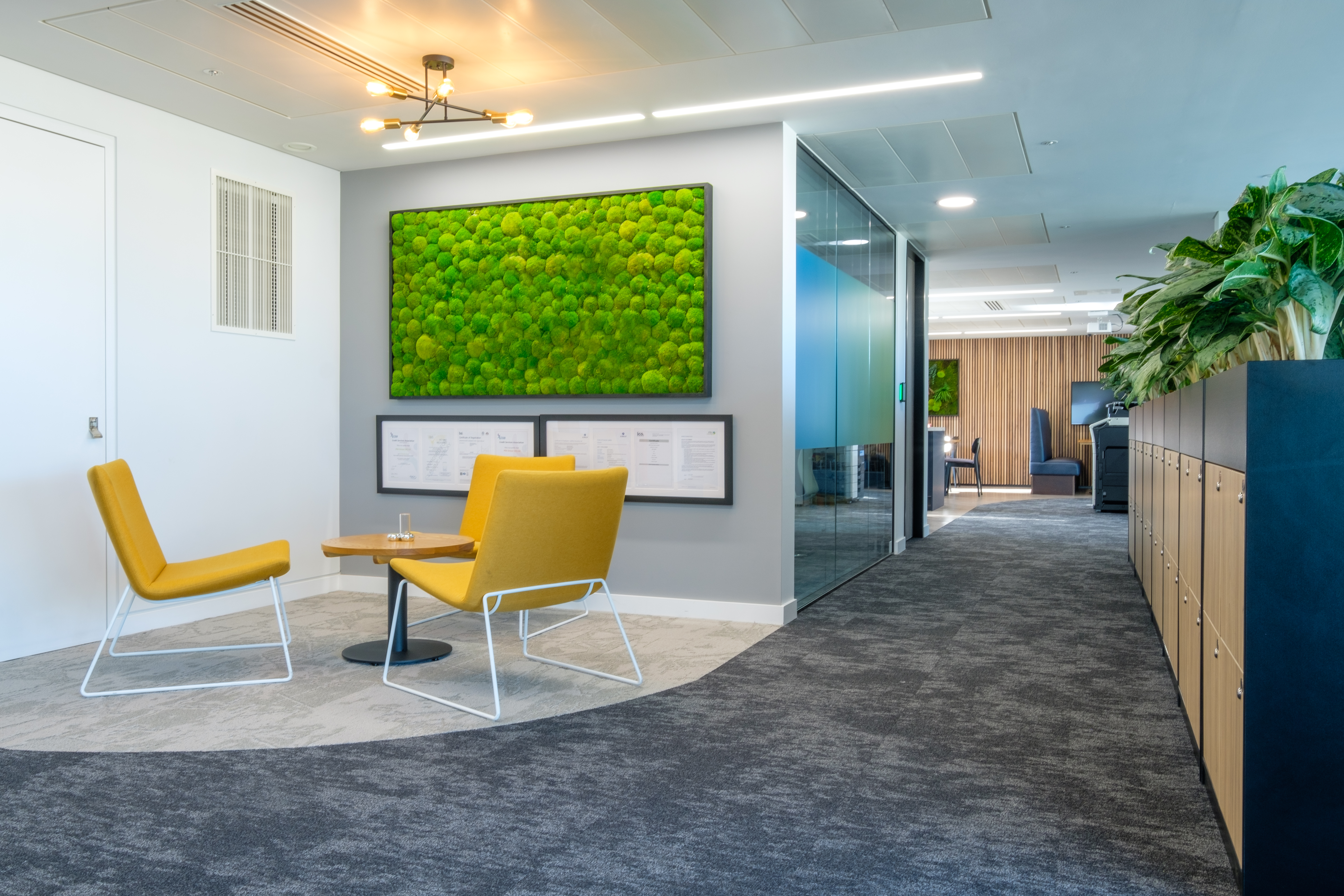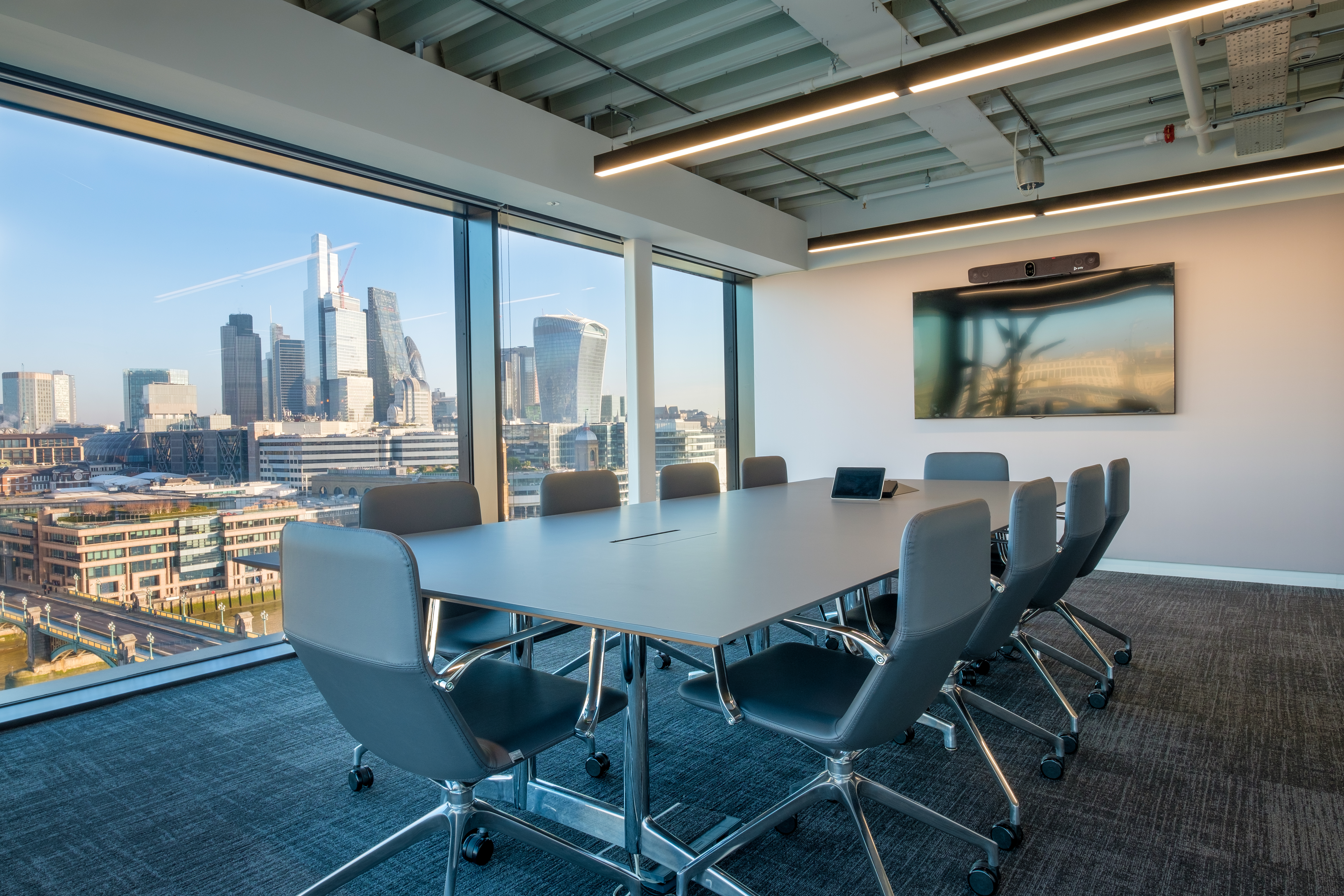 Project Overview
Comprehensive workplace study and test fits
6-week design, 6-week build
Activity-based working (ABW) setup
New agile spaces for contact centre workers – private pods, natural finishes, break areas, informal meeting spaces, zoom rooms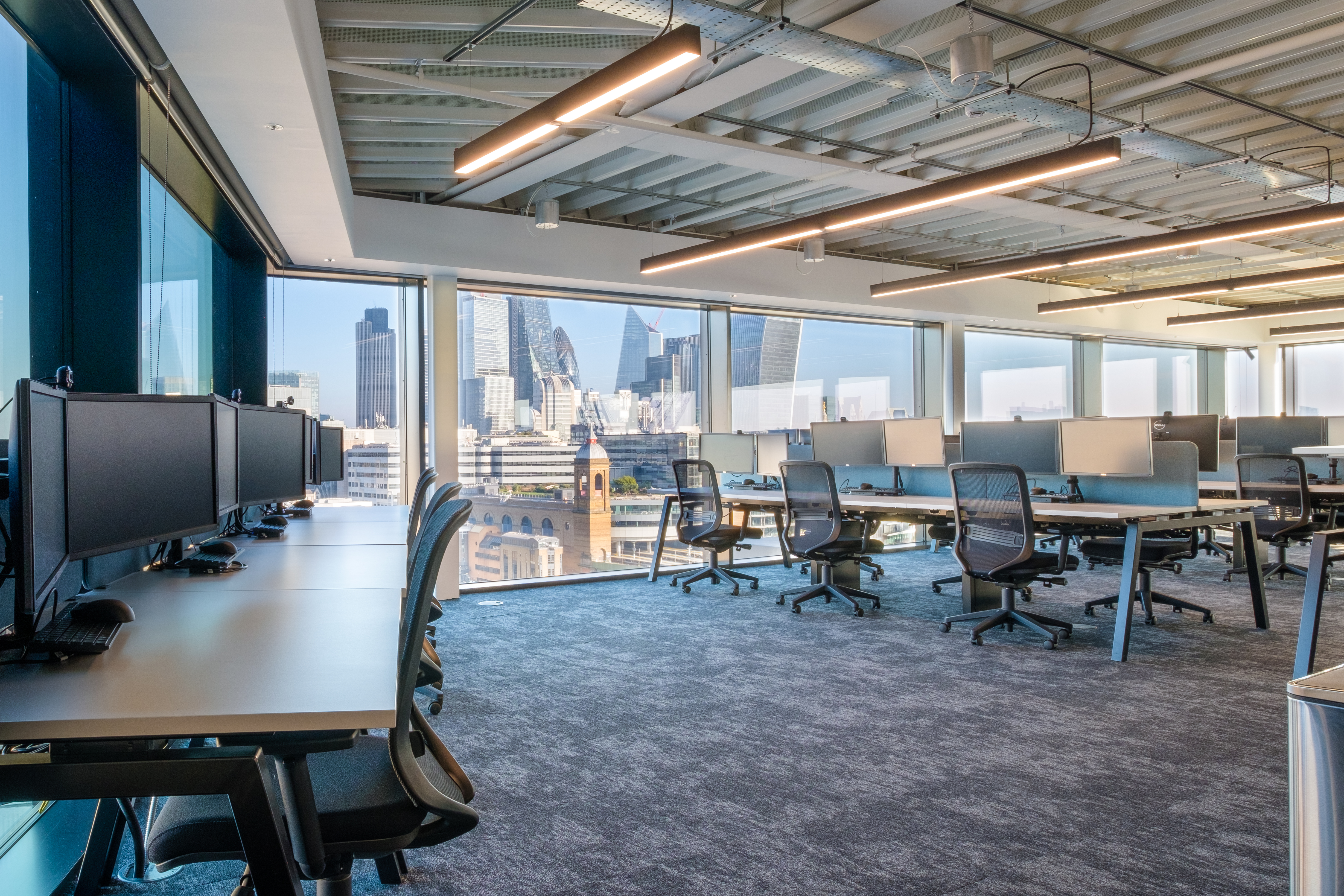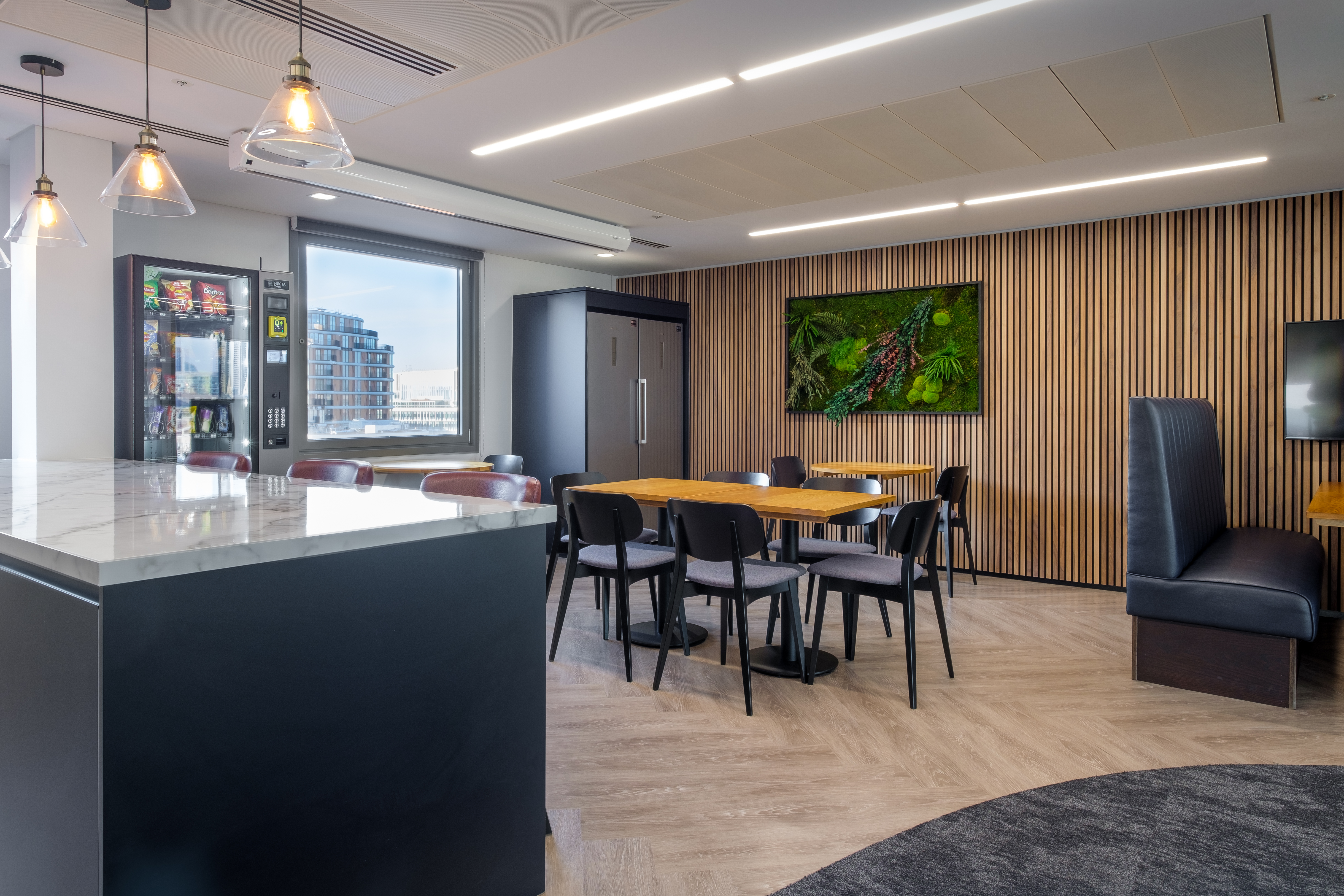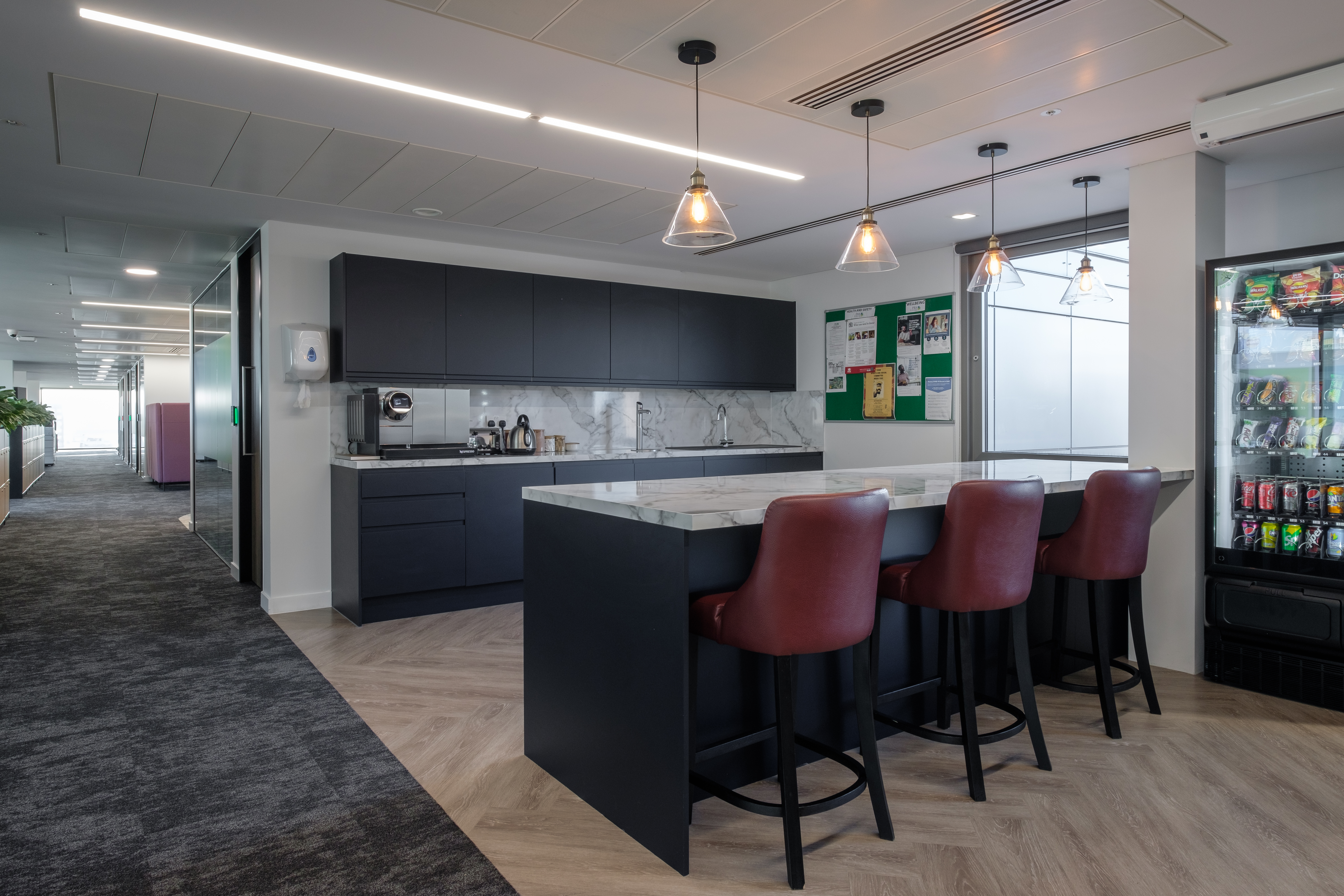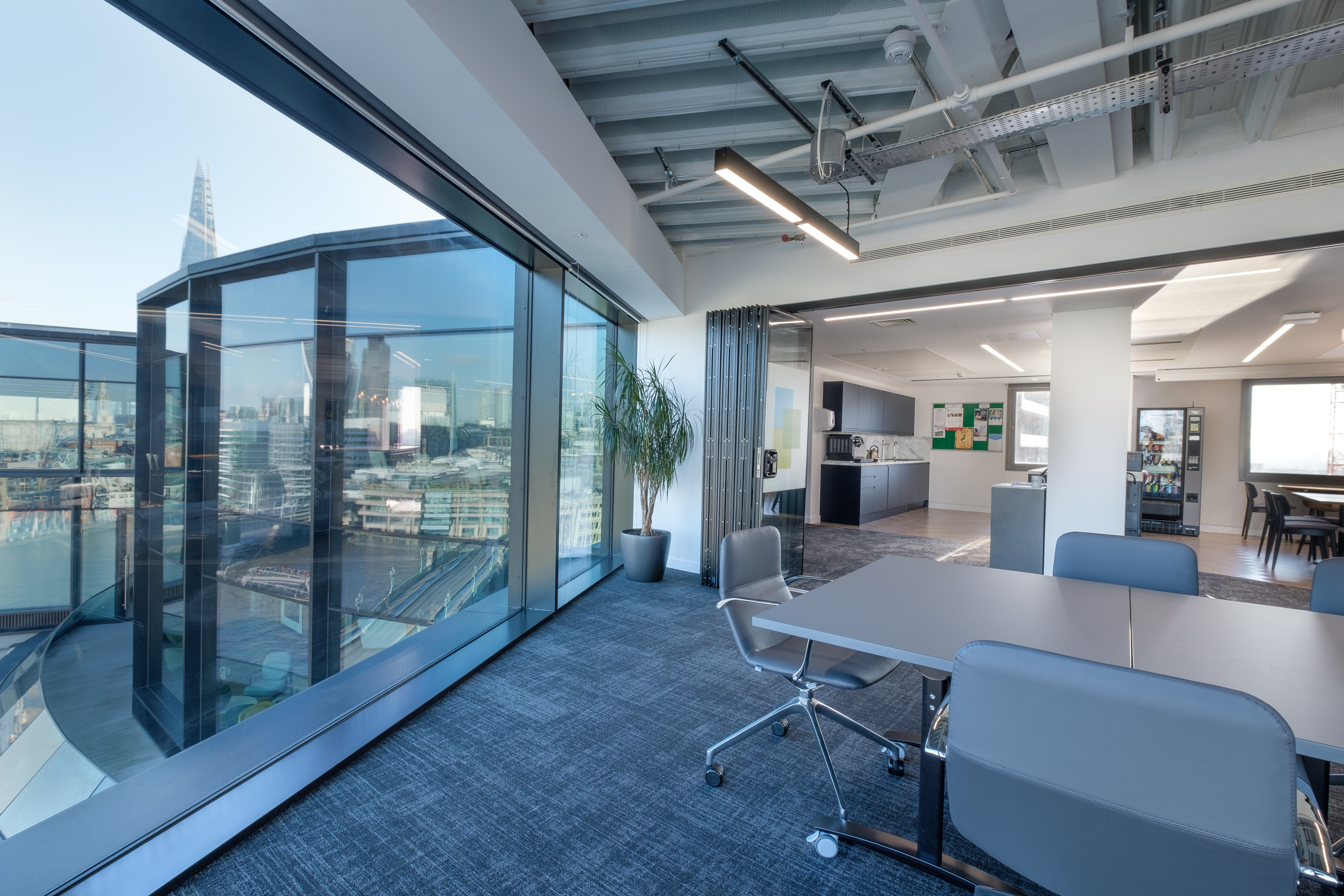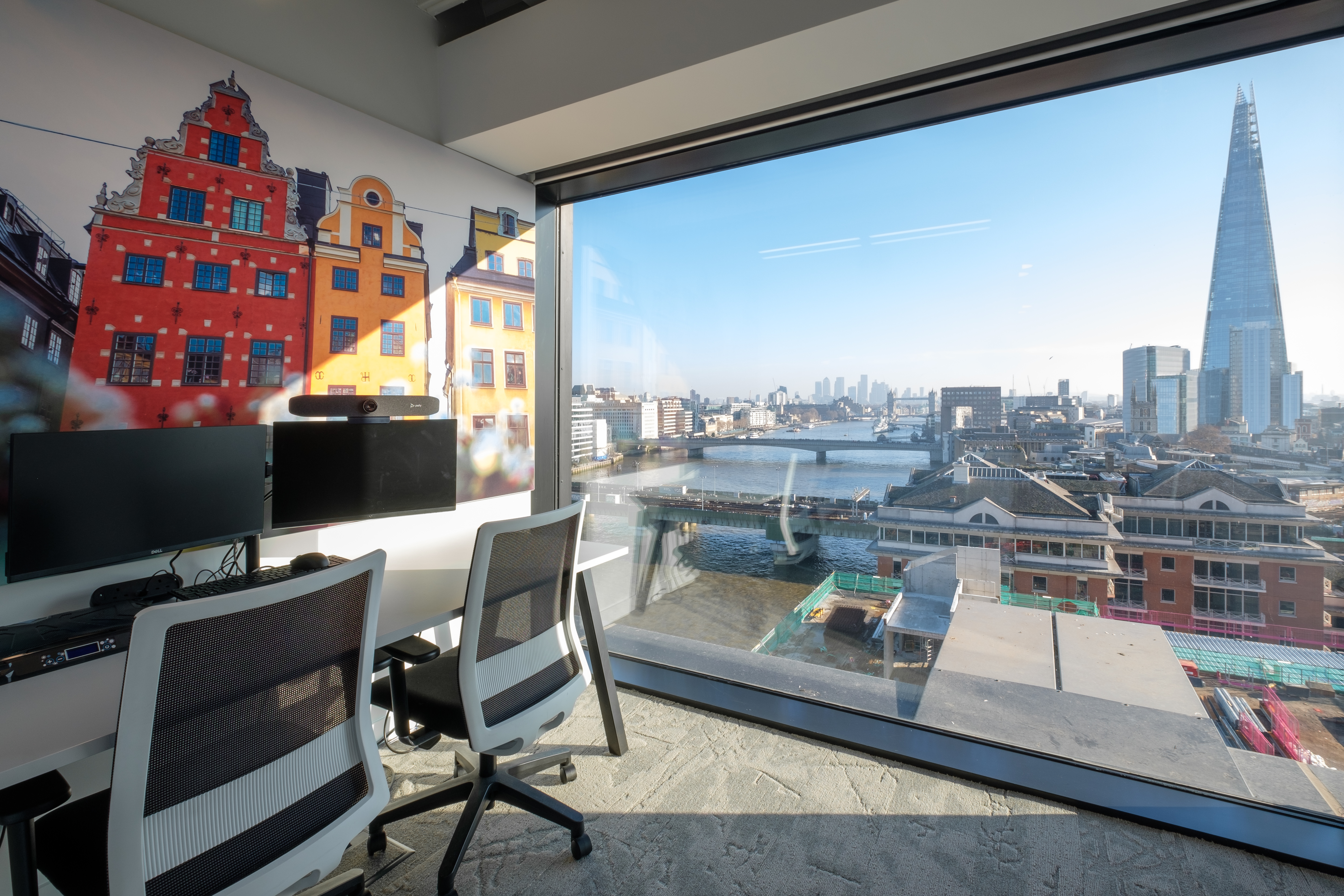 WORKPLACE CONSULTANCY
In order to value engineer the brief, we conducted an organization-wide workplace study, test fits and a complete design, budget, and time-scaled proposal for later implementation. Our workplace surveys aim to provide a holistic view on our client's workplace, leveraging activity profiling and occupancy analyses to directly inform design decisions. For this project, these were supplemented with interactive cross-functional workshops designed to pressure test our client's current working model with key stakeholders in the business.