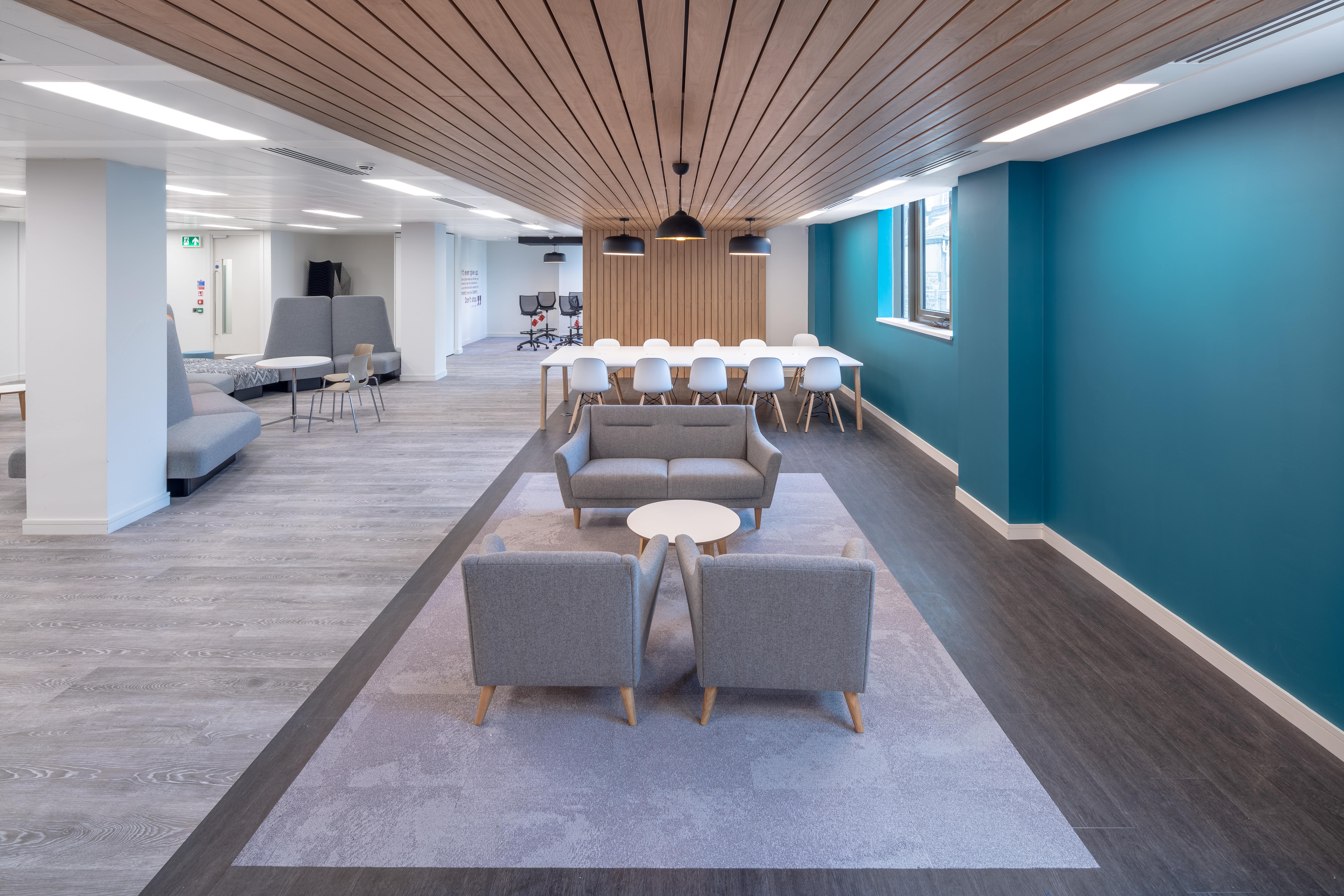 Computershare
Edinburgh
42,000 sqft
Cat B
The Brief
Computershare are a global financial services company who have recently moved their global operations function to the city of Edinburgh. The main aim of this project was to create an office environment that would attract and retain top talent – specifically, their research shows that Edinburgh University produces the best IT graduates in the World. Magenta completed a full Cat B fit-out, implementing new ways of working. Computershare's corporate brand colours were captured in the predominantly purple design and blended with hints of Scottish-ness in the tartan patterns.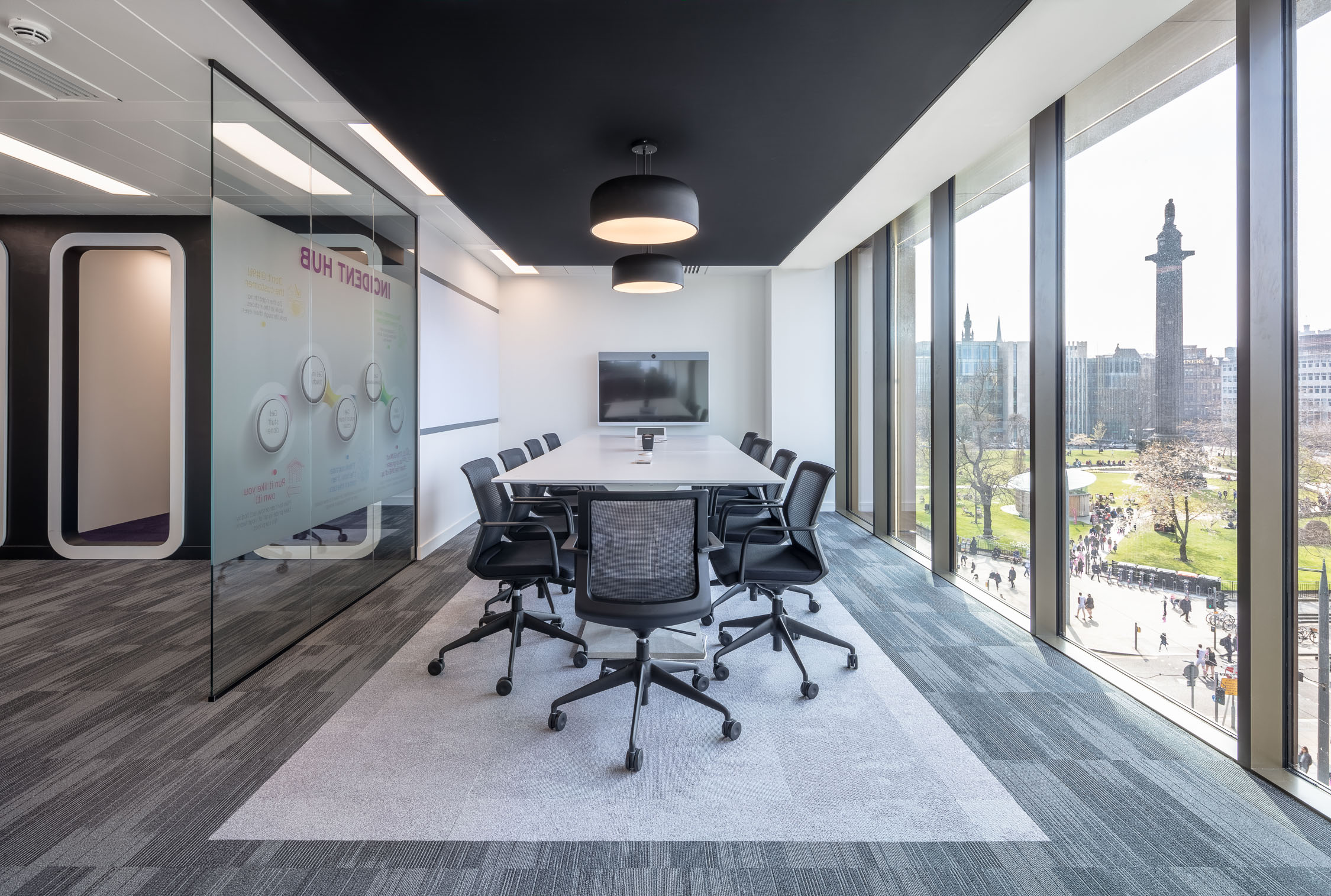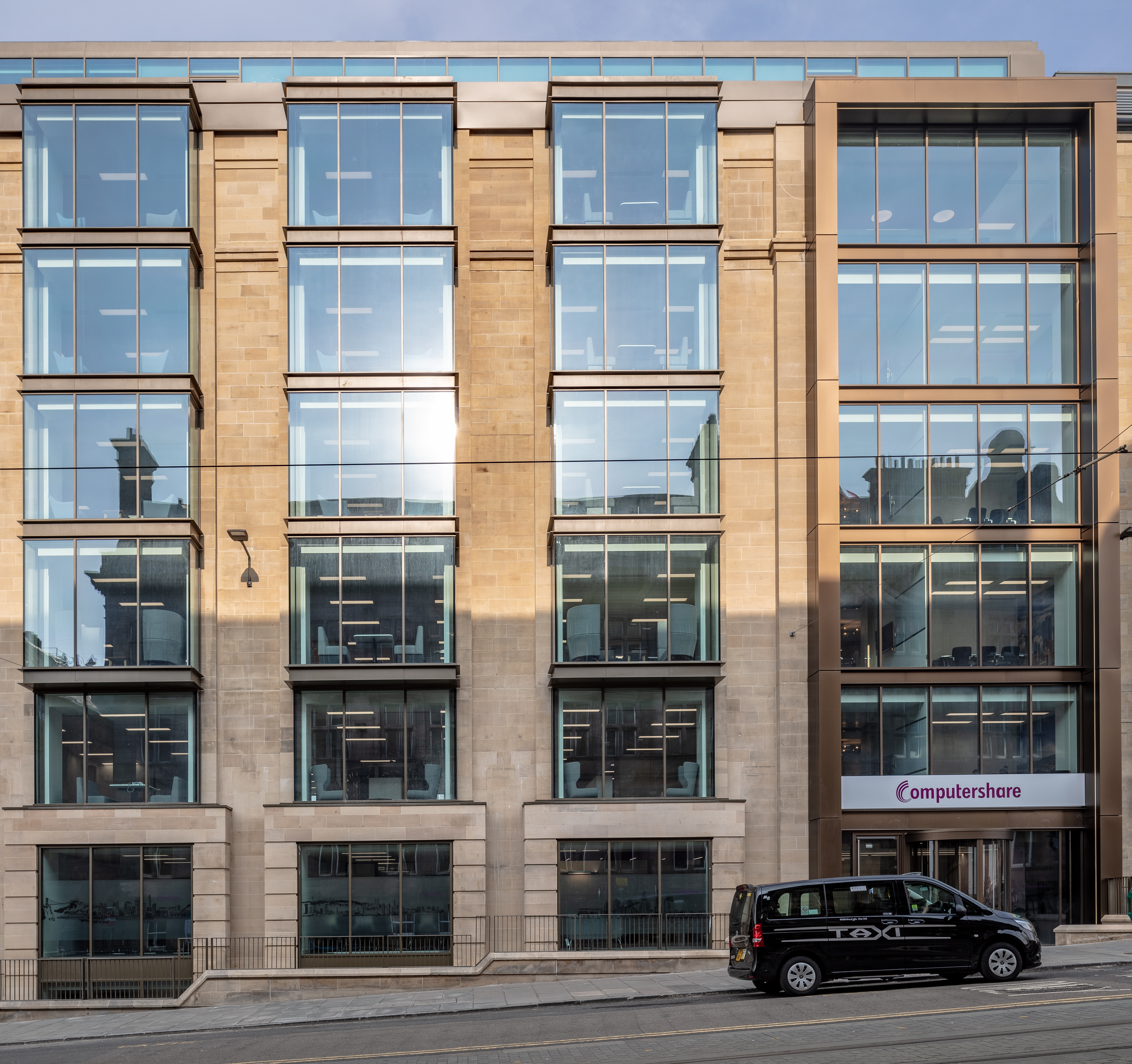 Project Overview
Full cat B fit-out, 18-month design, 14-week build
Designing a space for millennials/IT graduates
Global technology headquarters – moved whole operation here
Focus on health + wellbeing (juice bar/gym/relaxation areas/all desks are sit-stand)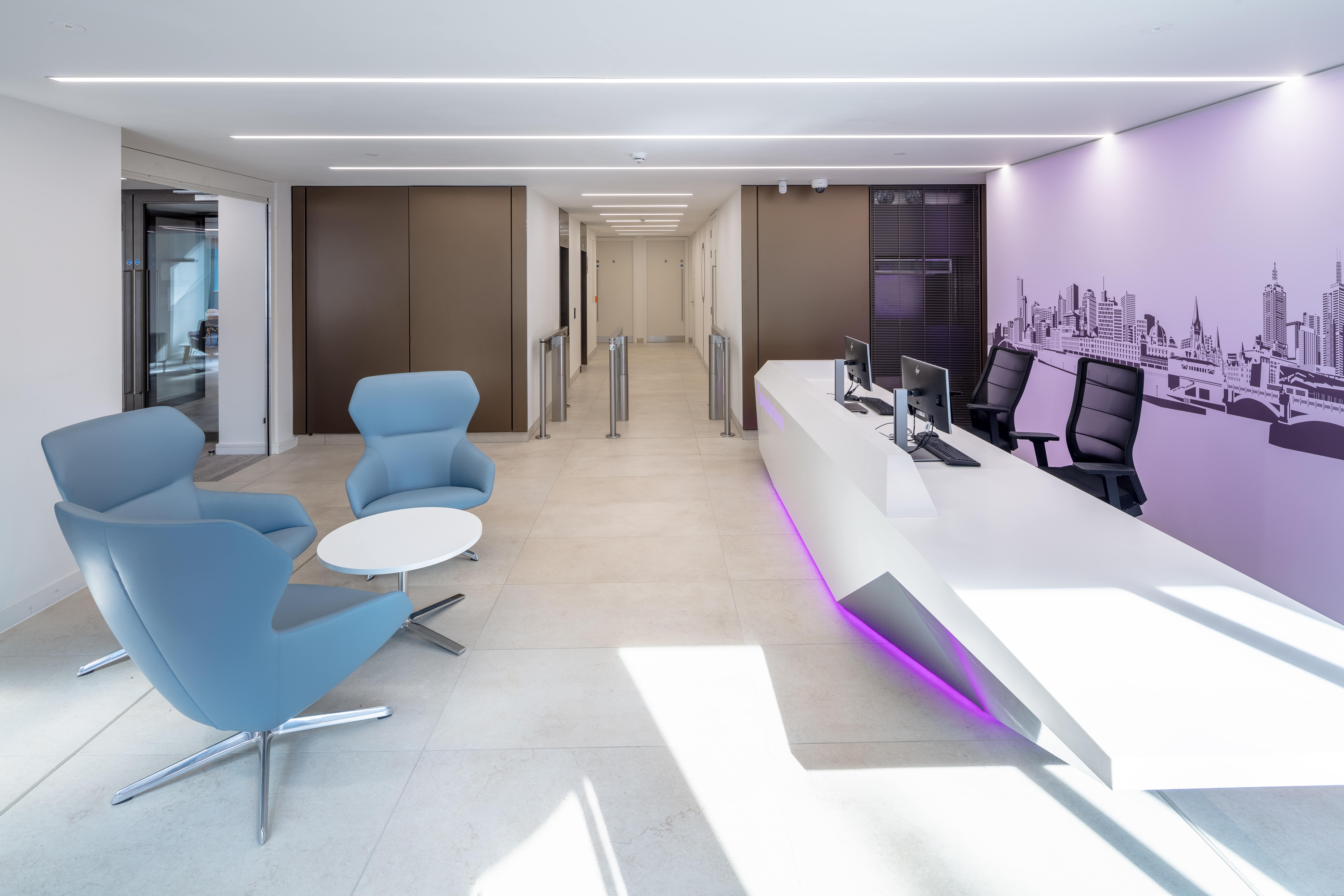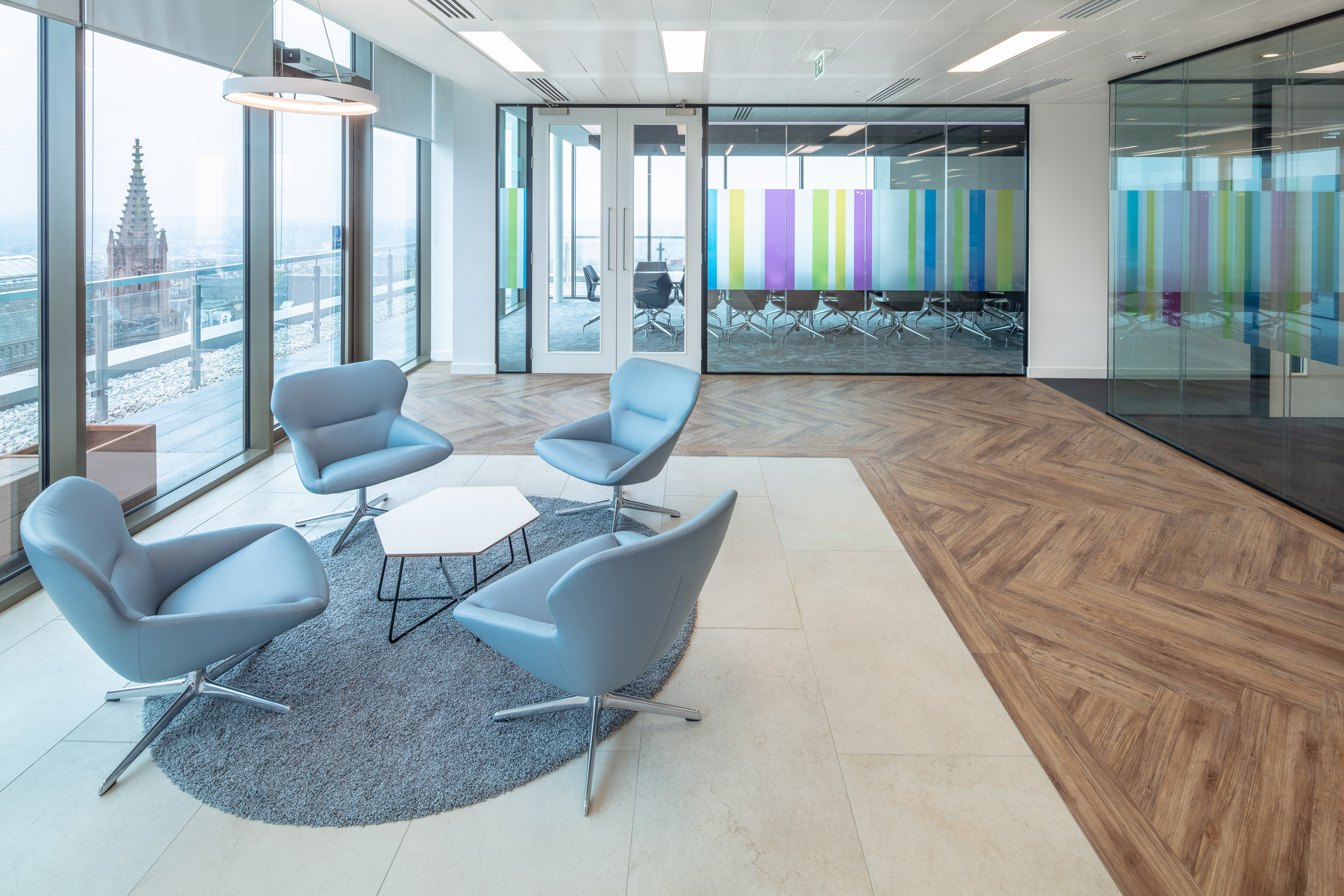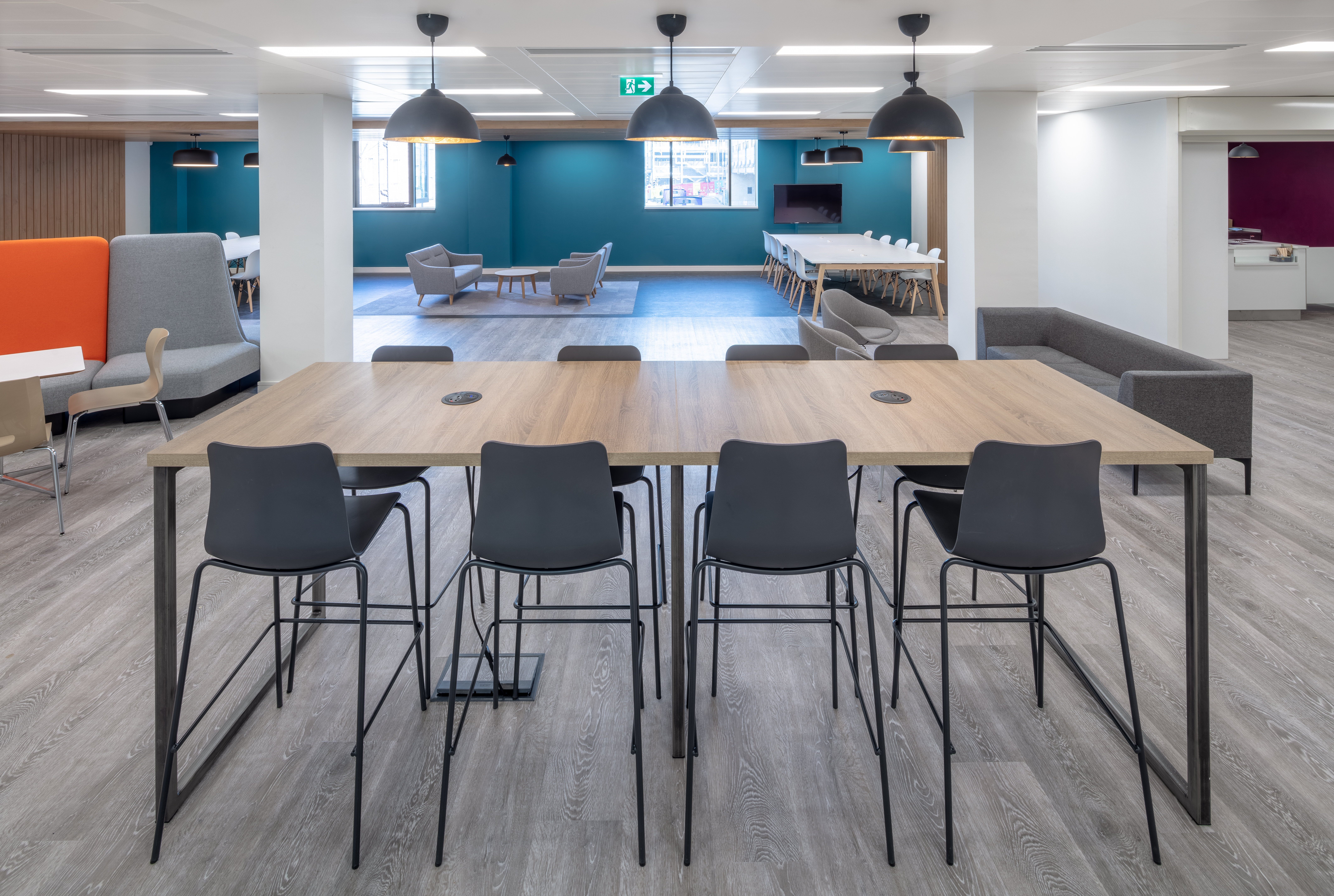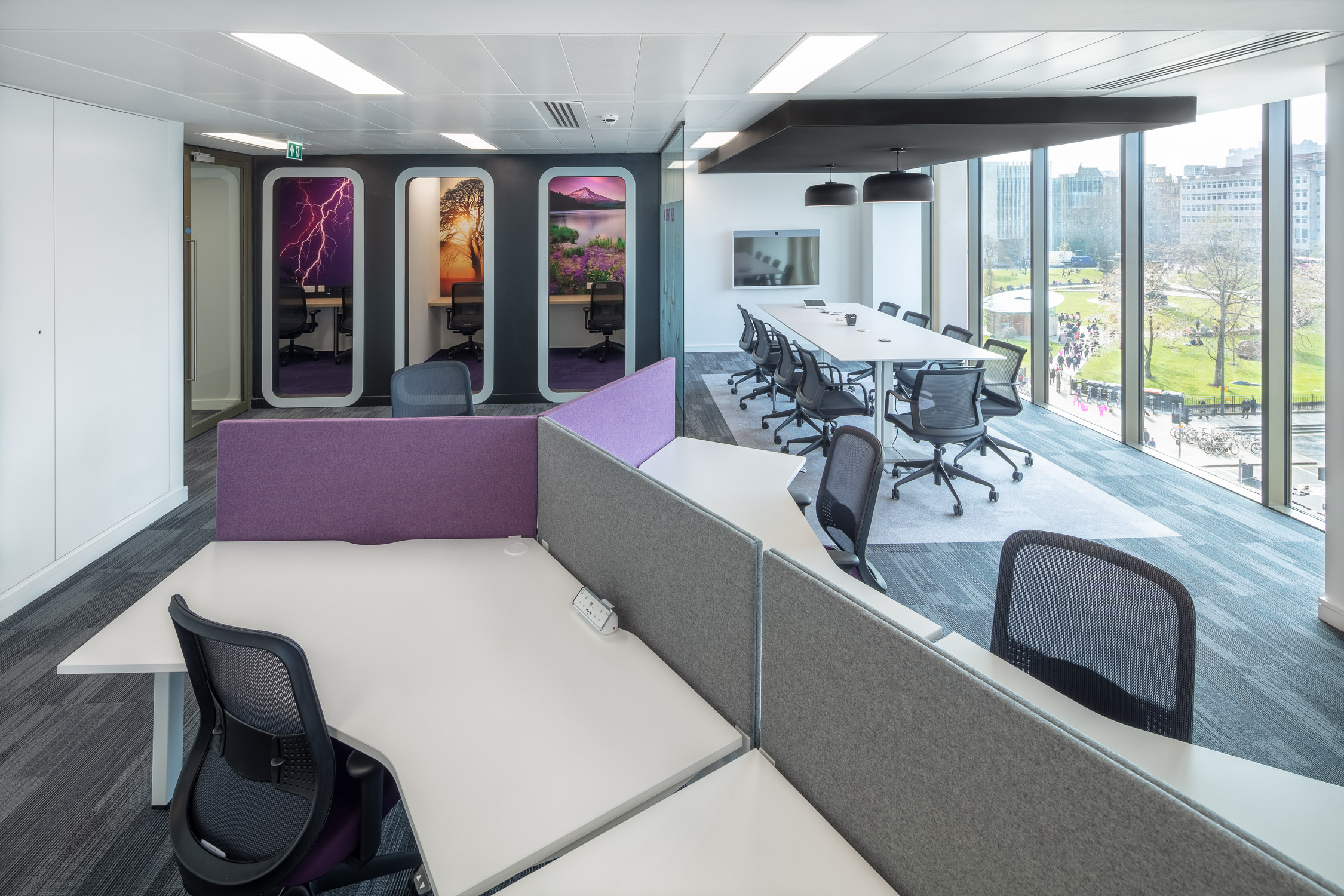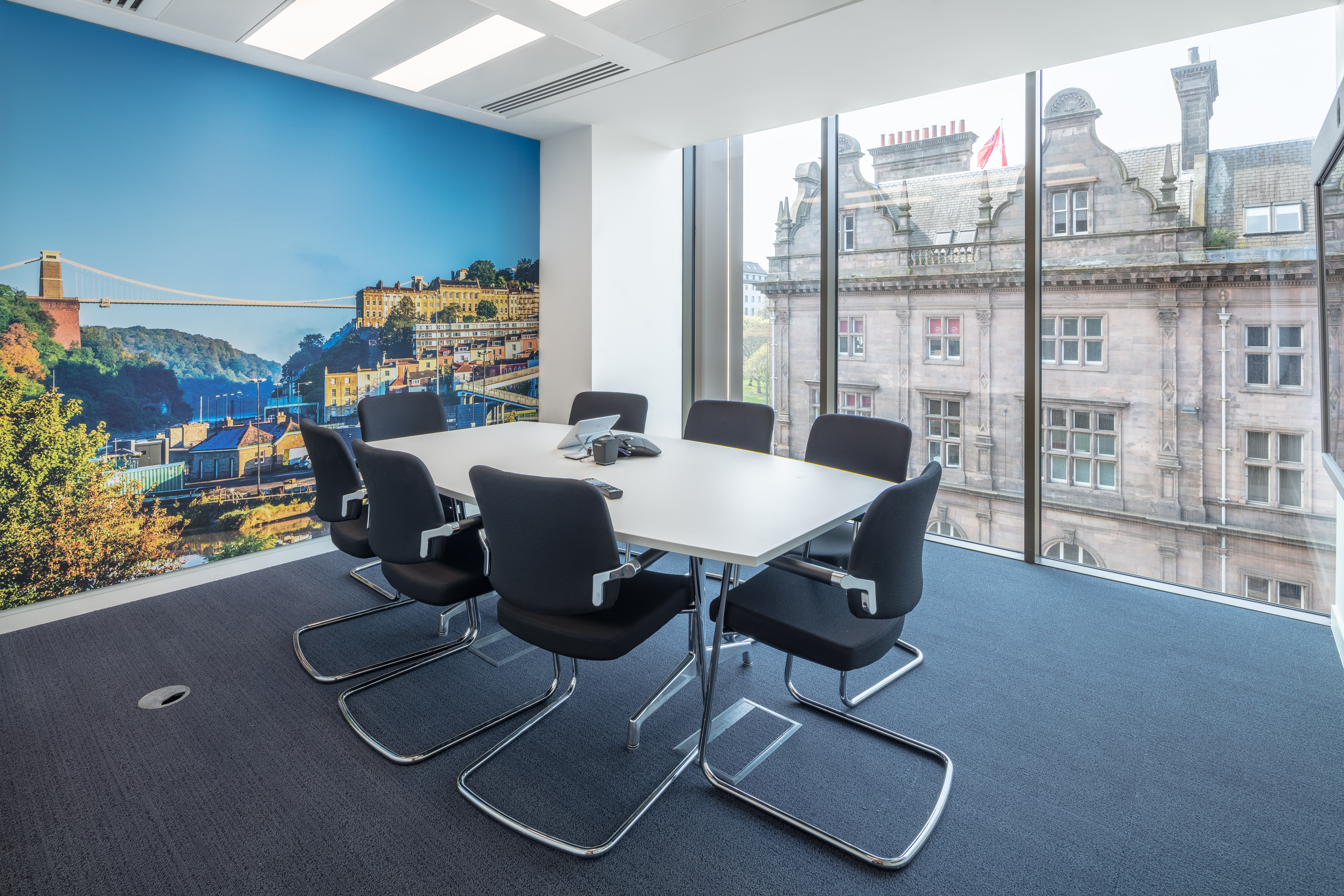 NEW WAYS OF WORKING
This 7-storey building was designed to encourage agile working with teams allocated to floor but not to desks. Within each working floor there are sit stand desks throughout, 'iPhone' like monk cells, collaborative workspaces, breakout space and ample meeting rooms. The flexible set up creates more space for socialising with the Ground and Basement floors dedicated to breakout and graduate training. There is also a business lounge, within the reception area, for visitors and oversees employees to drop in, pick up their emails and make phone calls before meetings. With views across St Andrew's Square and out to Leith, the 6th floor is dedicated to executive meetings and functions.